Todos conocemos la mascota mas famosa de SEGA Sonic The Hedgehog, el Erizo mas popular en el mundo de los videojuegos, destaca santo en su Velocidad y su carisma que atrae a los chicos mas jóvenes y aveces con una historia interesante que logra atraer un publico mucho mas adulto, pero lo que caracteriza los juegos de Sonic es su combinación de plataforma y velocidad principalmente.
Pero hoy hablaremos de un tema interesante que abarca mas el fandom (grupo de fans relacionado a un personaje o franquicia etc..) y como a perjudicado al pobre erizo azul en su travesía en en el mundo de los videojuegos.
Sonic The hedgehog a tenido unos grandes tropiezos a lo largo de su carrera en videojuegos, como el infame Sonic The hedgehog o Sonic BOOM y todo lo relacionado a dicha franquicia, problemas que han surgido por la necesidad de los propios fans de volver a sonic algo que no es realmente, Sonic nació como una competencia directa al ya conocido fontanero MARIO creado por Nintendo, Mario se destacaba por ir en plataformas pero lento, en cambio sonic quiso competir en el mismo genero pero mas rápido, y así sonic se caracterizo por plataforma y velocidad, mientras mas rápido mejor era la idea principal de sonic, pero todo lo simple se vuelve complicado con el tiempo.
Luego de que Sonic alcanzara una gran fama no falto mucho para que surgiría un fandom donde exigían mucho mas del erizo azul de lo que prometía principalmente, uno de las cosas que querían los fans era una HISTORIA mucho mas elaborada, y MAS VELOCIDAD EN LOS JUEGOS, ya que en esos tiempos hasta los juegos de MARIO iban a la misma velocidad que sonic, y la respuesta de Sega para esta exigencia fue los maravillosos juegos en 3D llamados :
SONIC ADVENTURE Y SONIC ADVENTURE 2
Son los mejores juegos segun los Fans de la franquicia donde mezcla Historia y plataformas a la perfeccion, pero esto solo seria el inicio de una catástrofe inevitable, los Fans pedían mas y mas, y el error mas grande que pudo haber cometido SEGA, fue hacerle caso a sus fans, con la exigencia de un nuevo SONIC ADVENTURE 3, pero con mayor historia y mejor jugabilidad, diseñaron el infame juego llamado: SONIC THE HEDGEHOG que salio para Playstation 3 y Xbox 360 respectivamente.
Y es el juego mas odiado de la franquicia seguido de sonic boom, pero este juego es especial, por que este juego nacio de la necesidad propia de los fans de querer una historia complicada y un jugabilidad mas elaborado que se centrara solo en velocidad, sega los dio todo lo que los propios fans pedian, pero como terminaron ?, con criticar negativas a sus propio juego, obvio sega tambien tumbo parte de la culpa de lanzar un juego lleno de Bugs y pantalla de cargas exageradas, pero omitiendo esos pequeños problemas, era realmente necesario todo el HATE que sufrio el juego que los fans añoraban durante tanto tiempo ? yo creo que no.
El principal problema de Sonic the hedgehog no son los desarrolladores de los juegos, si no los propios Fans que no están satisfechos con ningún producto proveniente de sonic, a tal punto donde lo único que piden son juegos de Sonic Clásico, una versión plataforma 2D nuevamente basado en un gameplay de los años 90 y gráficos de pixeles, algo que simplemente apela a la pura nostalgia, y es algo que Sega lo sabe y por eso alimenta a dicho fans con juegos como :
SONIC GENERATIONS Y SONIC MANIA.
hasta uno de sus últimos Juegos SONIC FORCE apela a dicha nostalgia para los fans.
Sega debería dejar de escuchar a sus Fans y concentrarse en sus propios desarrolladores y análisis verdaderos, el problema actual de sonic es que no puedes intentar satisfacer a todos, sega intenta hacer que los juegos de sonic sean de agrado de todos pero no es posible.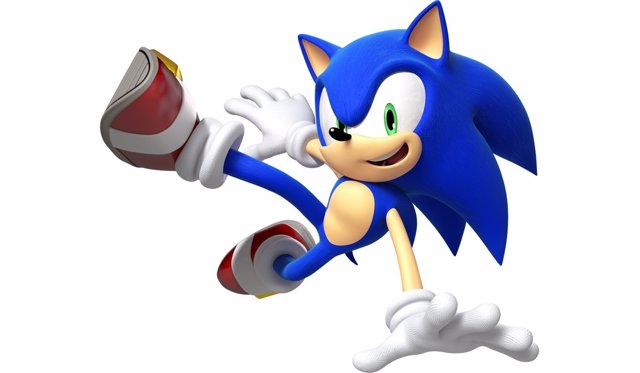 lo mejor es centrarte en un publico en concentro y hacer un juego que realmente ellos crean que es lo mejor, SONIC TEAM la principal desarrolladora de juegos de sonic debería empezar a concentrarse en su propia opinión relacionado a los juegos de sonic y dejar de hacerle caso a los Fans de toxico de dicho personaje.